Morris Law is the startup law firm for Athens, Georgia. Uniquely positioned in the heart of the tech startup community, Morris Law provides guidance on formation and partner issues and documentation, contracts and licensing agreements, employment, labor and compensation issues, and other issues of importance to the formation and growth of your business.
We are serious about service and want you to understand your business. We will work closely with you to make sure your business reflects your vision and that you have the information you need to make informed decisions. We provide free initial consultations and a reasonable fee structure.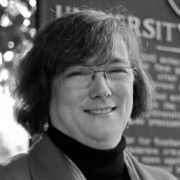 Ginny Morris
Attorney
Ginny is an experienced attorney with a business background who can bring the insight your business needs to grow and scale.

Entity Formation
Before the founders of a company even get out of the gate, they are forced to deal with a pretty important question: what type of entity should our company be?  And deciding between a partnership, LLC or corporation is not always a simple matter.  But, Morris Law can help you decide which form best suits your situation, and we can assist you in filing your registration with the state, obtaining your local business license, obtaining your tax identification numbers and creating your formational documents, tailoring the specifics to your business and your vision.

Organizational Structure
Having the proper organizational structure in place is crucial, both from the legal perspective and from a practical perspective. It is important for business owners to be aware of the potential issues that they can face and to formulate a strategy to address these issues. Morris Law can walk your company through the process of identifying those issues and addressing potential areas of concern, whether you are an LLC in need of an Operating Agreement or a corporation in need bylaws, a Shareholder Agreement, and other documents.
#


Capital Formation

Raising capital for your venture can be a legal nightmare. Securities regulations propagated not only by the SEC but also by state regulators can create a labyrinth of red tape on your quest to secure funding. Furthermore, a failure to follow the regulations can inhibit your company's ability to raise capital in the future. Morris Law can help your company navigate the perils of securities regulation and help craft an offering structure that is attractive to investors.
f


Employment Law

Employment law remains one of the more confusing areas of law for startups and small businesses. To help alleviate some of this confusion, Morris Law can work with your company to craft a plan which can ensure that your "independent contractors" and "interns" are not classified as "employees." In addition, we can draft employment contracts for your company that will clarify the terms of employment relationship and help protect your company's intellectual property and business opportunities.

General Contracts
Contracts are an essential part of doing business.  Whether you are working with vendors or customers, written contracts can reduce your mutual understanding to a tangible expression of your agreement. But a poorly drafted contract can cause substantial problems for your company down the road. Morris Law is ready to draft your contracts to reflect what you want to happen or to review your contracts to make sure you are well protected.
j


Non-Profit Organizations

In many ways, non-profits are no different than any other business, with their own contractual issues, employment issues, and growing pains. But, in addition to the usual business issues, non-profits also must be vigilant to maintain their tax-exempt status and to develop safe and compliant means of fundraising. Morris Law is experienced in working with non-profits and has a special fee structure just for non-profits.
"Morris Law stuck by us from early on in the bootstrap days of our startup. Not only were they there to promptly answer questions at all times, but they gave us the advice we needed – even when it wasn't what we wanted to hear. They genuinely care about those they work with and they continuously uphold the highest standards. We will continue to work with them well into the future. Thank you, Morris Law!" – The Pitch Gauge Team

– Prolific Methods, Inc.
"Morris Law was great! They were very friendly and accommodating with our team's schedule. We had a short 40 minute session with them to answer our questions that I would have expected other people to answer in an hour and a half. They got right to the core of the question without using lots of legal terms we wouldn't have been familiar with, and gave us steps that we should take in working with a new client. Walking out of the meeting, I definitely felt like I understood what we needed to do and what we should look out for when setting up a contract with the client."

– Ben Hooper Disclaimer
The content of this website is for informational purposes only and is not intended to be legal advice. No communication with our office, via this website or otherwise, creates an attorney-client relationship, and is not confidential or privileged, until a written contract is executed. Do not discuss anything which you would like to remain confidential via this website or otherwise until you have established an attorney-client relationship with us by signing a written contract for representation.
Social